(1) Who would play you in a movie? I really can't think of any actress I look like, so I'll go with Drew Barrymore because we are of the same generation, I love her personality, and I think she would do well at getting all the phases I've gone through.
(2) Are you a good speller? No but word usage is a biggy for me like two, to, too and their, there or your, you're
(3) Have you/ do you smoke cigarettes? Yes, unfortunately I started at 21 in Job Corps
(4) Have you ever won a trophy? Yes, for Speech in high school
(5) Have you ever written (or started to write) a book? LoL, yes, in Jr high and it was bad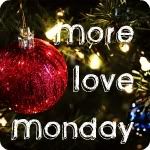 If you are here for one hop, please visit the other. If you are here for the first time, I am working on my life story so have a look around.